Roxy Ball Room review
Roxy Ball Room is a pretty new place on Deansgate which only opened only the end of April this year. They already have a venue in Leeds. First heard about them when they were at the Cocktails in the City event serving cocktails – as soon as we saw it and heard about what the place was, we planned to visit.
So back in June, went with some friends with the plan to eat some food and play some pool and ping pong. Unfortunately the kitchen was closed as they had basically run out of food. Although it wasn't busy (which meant it sort of lacked atmosphere but it had only been open just over a month so probably the reason), there was a large-ish group which were there and they came at the last minute and emptied them out.
I happen to tweet about something and mentioned about the kitchen and very nicely they invited us all back to have some food, drink, pool and ping pong, all complimentary. Very nice of them – didn't expect it.
So about a week ago we all went. One of the people working there mentioned that the pizzas were very good. I was already planning on going for a pizza anyway – went for the Funghi pizza (mushroom). Could tell it all hand-made as the pizza was not really in a circle shape – but thats a good thing! Like burgers used to be, and still is in a way, there is tough competition doing pizzas now with some very good places. Overall I thought the pizza was really good – maybe not the best ever but good. And also it got the approval from the Floriana – who is Italian so she knows a good pizza!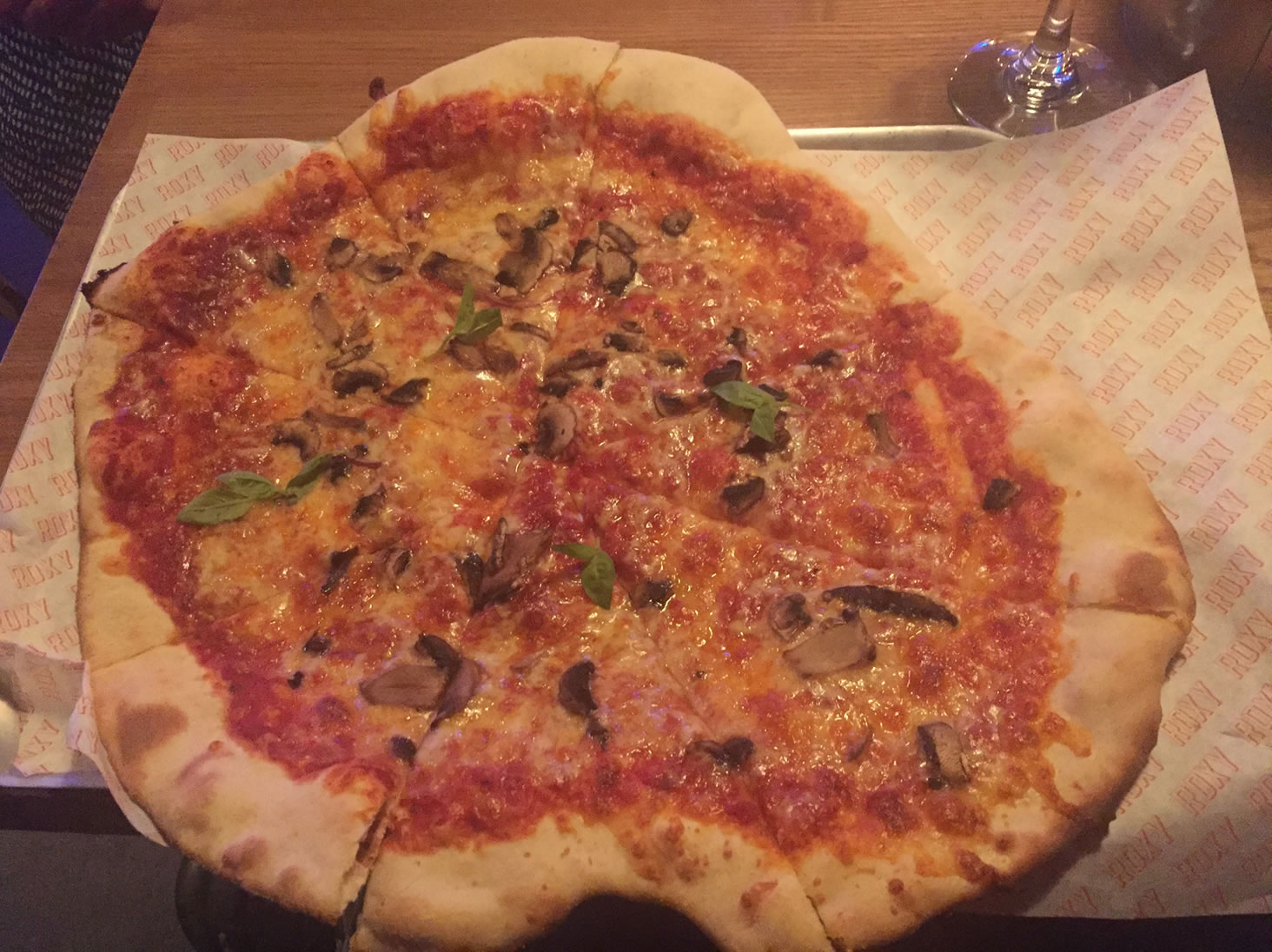 I ordered some sweet potato fries as a side and it was a big portion. Someone else ordered "normal" fries and they were sort of crinkle cut chips – tasted good and nice texture.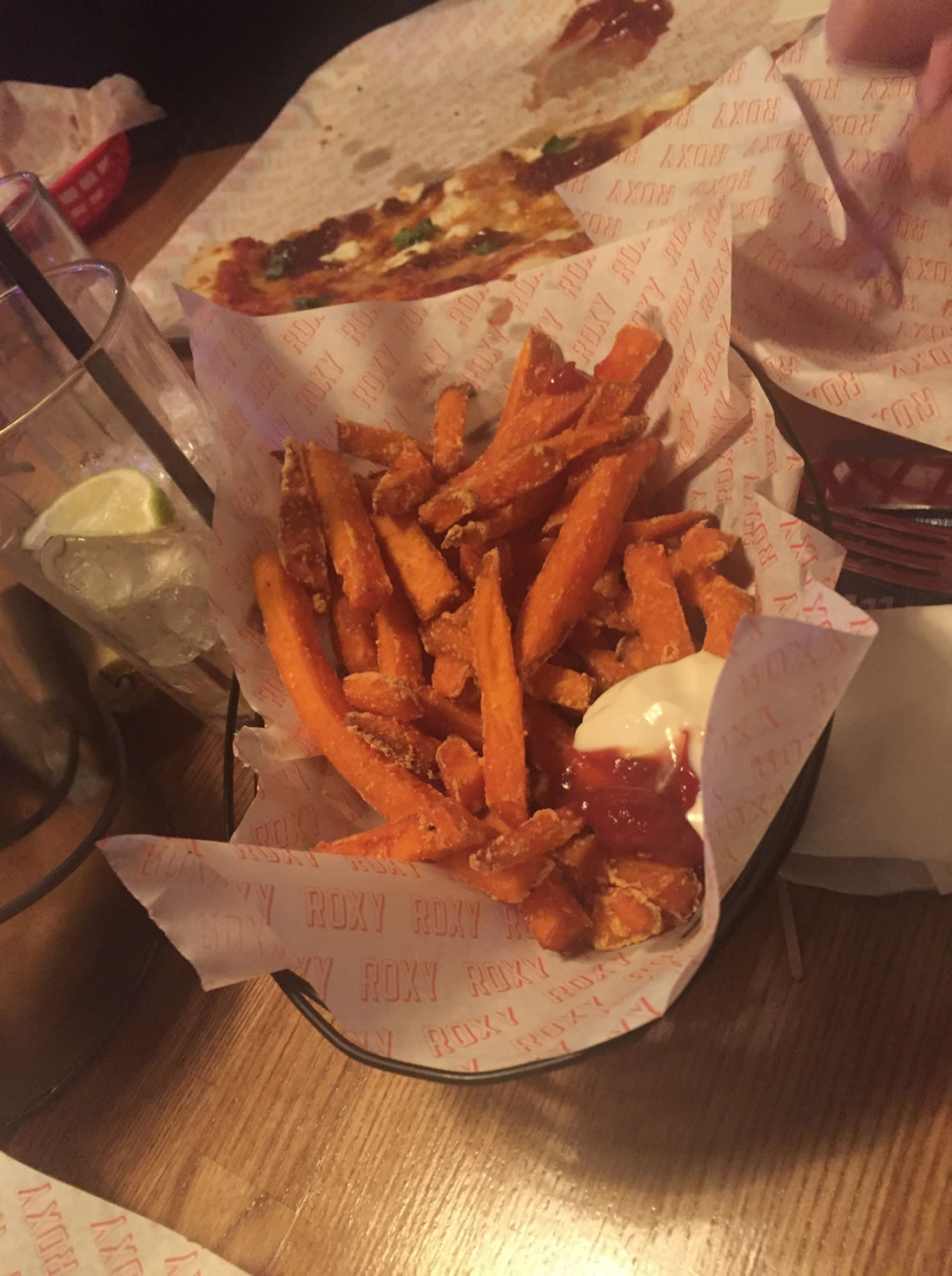 I also had a cocktail – a Daiquiri – which was pretty good also.
After the food, it was "game time"! Opportunity to work off some of the food we had eaten 🙂 First was pool and we played in the upstairs level which was quiet – just us. I played better than I did last time with a few decent shots. Maybe the key is to play after a cocktail?
After pool, we played ping pong on one of the many tables at Roxy. We played on the lower level of the place. It was at this point I realised that it was actually busy – loads of people playing ping pong, pool and beer pong.
Its definitely more strenuous ping pong compared to pool – possibly more than picking up the ball from the floor than the actual playing ping pong. It was all good fun. The only problem I thought was the lighting which were sort of spotlights. So as well as dazzling a bit, it was also very warm.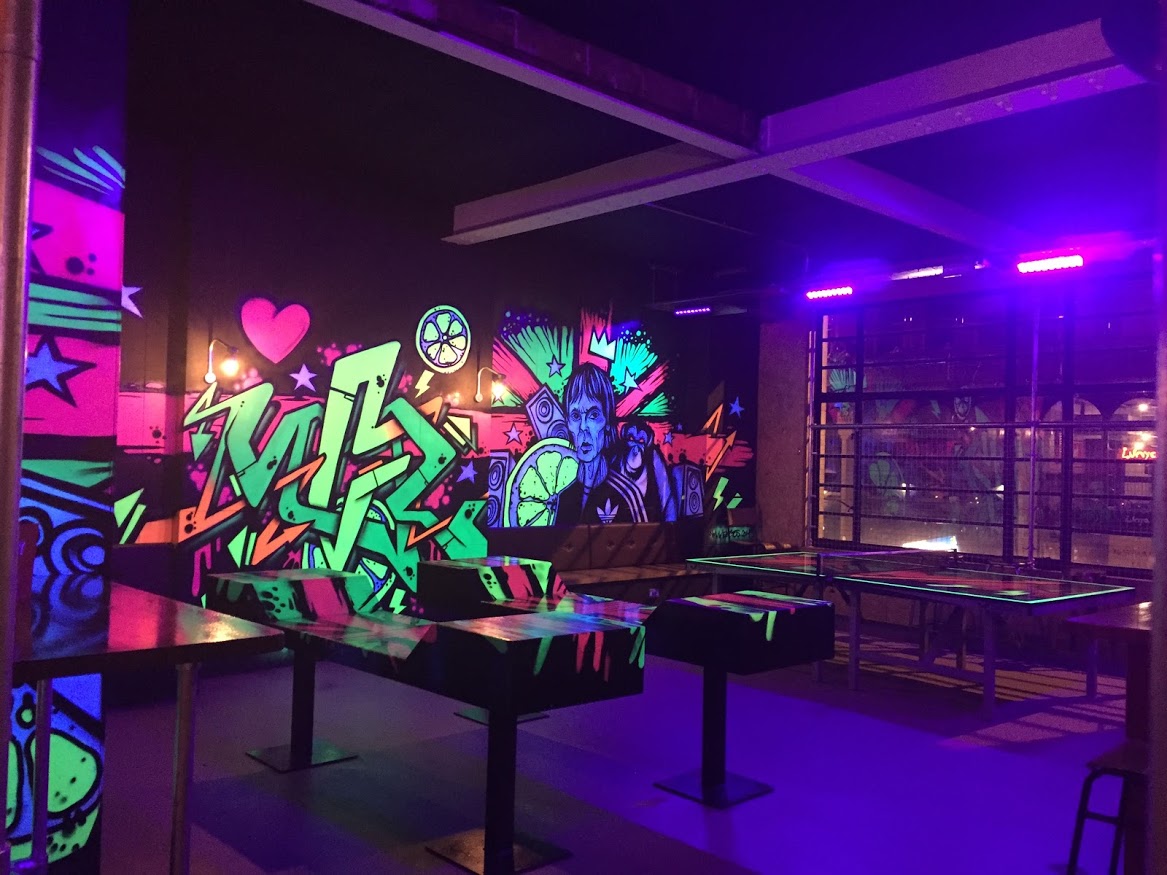 So overall, I think its a nice place to visit with a group of friends (its such a big space) and play some pool/ping pong/beer pong and to get some decent food.
Thanks to Roxy for the complimentary food/drink etc. I think we all agreed that we would be back again.