Review: Thai Kitchen No.6
I went to Thai Kitchen No.6 a few weeks ago with some friends. Thai Kitchen No.6 opened around June this year – its taken over the site of the vegetarian restaurant 1846. I had never been to 1846 before but looking at photos, a lot of the decor is still the same.
It was one of those very warm days in Manchester we had in July – remember them! Actually its apparently a heatwave this weekend! 😎
Anyway, arrived at Thai Kitchen and we had a table near-ish the front door – which was open wide to get whatever breeze there was through. I was looking forward to going to Thai Kitchen No.6 after hearing it was a family run business and things are homemade. I heard about it when it was mentioned by chef/restaurateur Gary Usher – Thai Kitchen No.6 is pretty much next door to his restaurant Kala.
As I looked through the menu for what food I wanted, the most important at that moment was to see what cold drink they had. Ordered a beer – helped me cool down!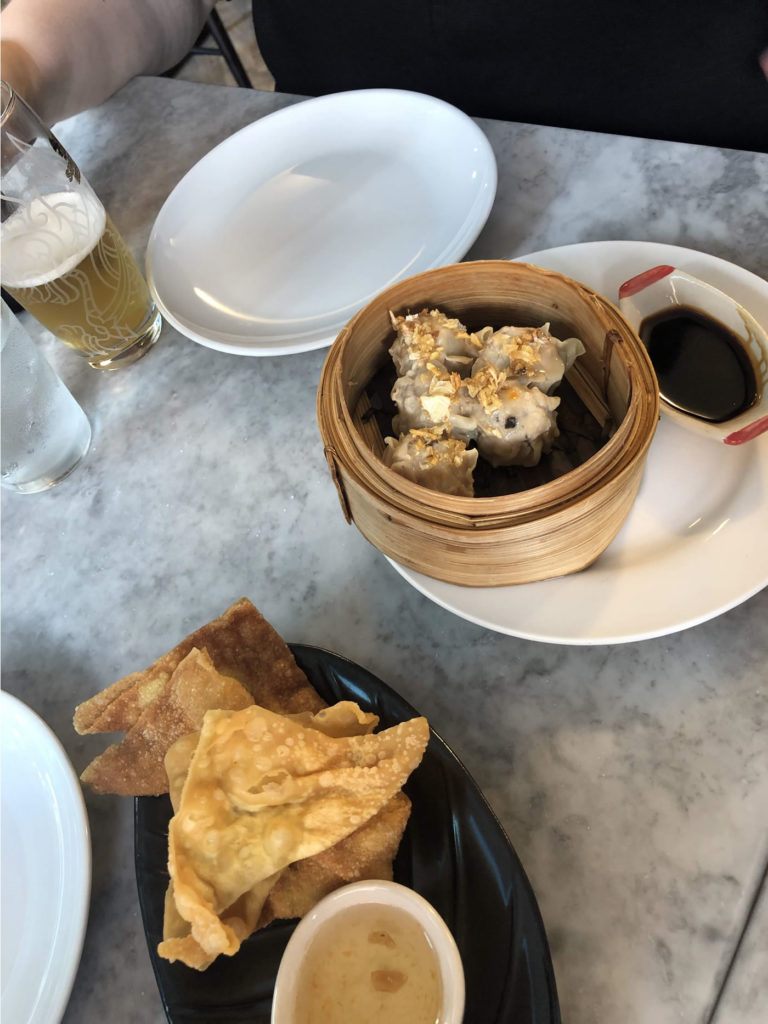 For starter, we sort of shared. So I tried some of the Esan Sausage (deep fried Thai sour pork sausage) and the Paw Pia Tod – crispy spring rolls. Both tasted good. Never had Esan Sausage before but tasted good.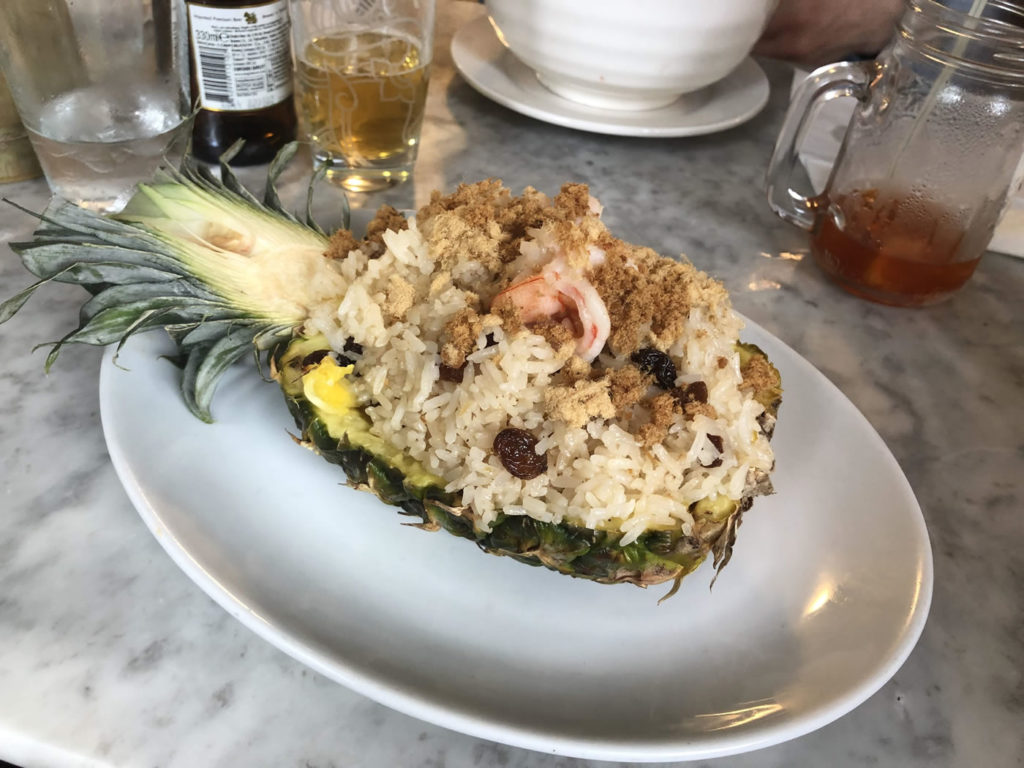 For the main, I went for the Pineapple prawn fried rice. It tasted good but unfortunately I did not realise it had currants in it – not really a fan of currants (or raisins) so had to pick around the currants – although I did eat some and tasted OK. Maybe absorbed flavour of the fried rice. The pineapple was nice and sweet and fried rice tasty. I should have realised though that it was never going to be a "massive" portion because its served in a pineapple and pineapples are not that big. Next time I go, I think I will go for Hainanese Chicken and Rice – which I almost ordered.
Here is a bit of their menu – the starter page and the rice page: