Review: BAB
Went to BAB other week – this is a new kebab place which opened a few months ago in Northern Quarter in Manchester.
It was one of the many restaurants in Manchester which had a January deal – not quite as good as the 50% off deals you see in some restaurants – it was 30% off the kebabs on the menu. The menu mainly consists of kebabs with a couple other main non-kebab dishes and then several things which are more starters/sharing type dishes.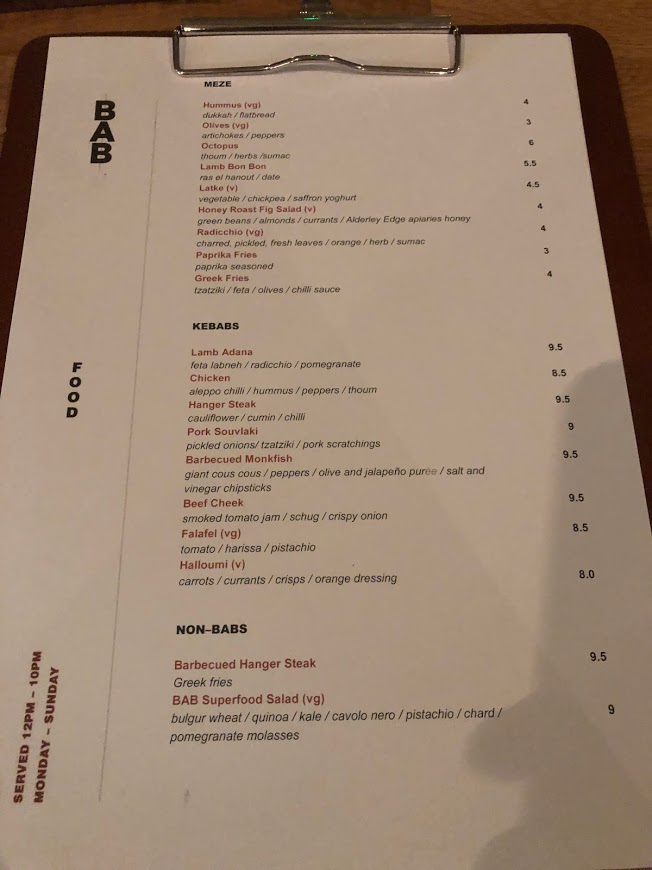 While we were deciding on what to order for main course, we got some hummus to share. Really nice!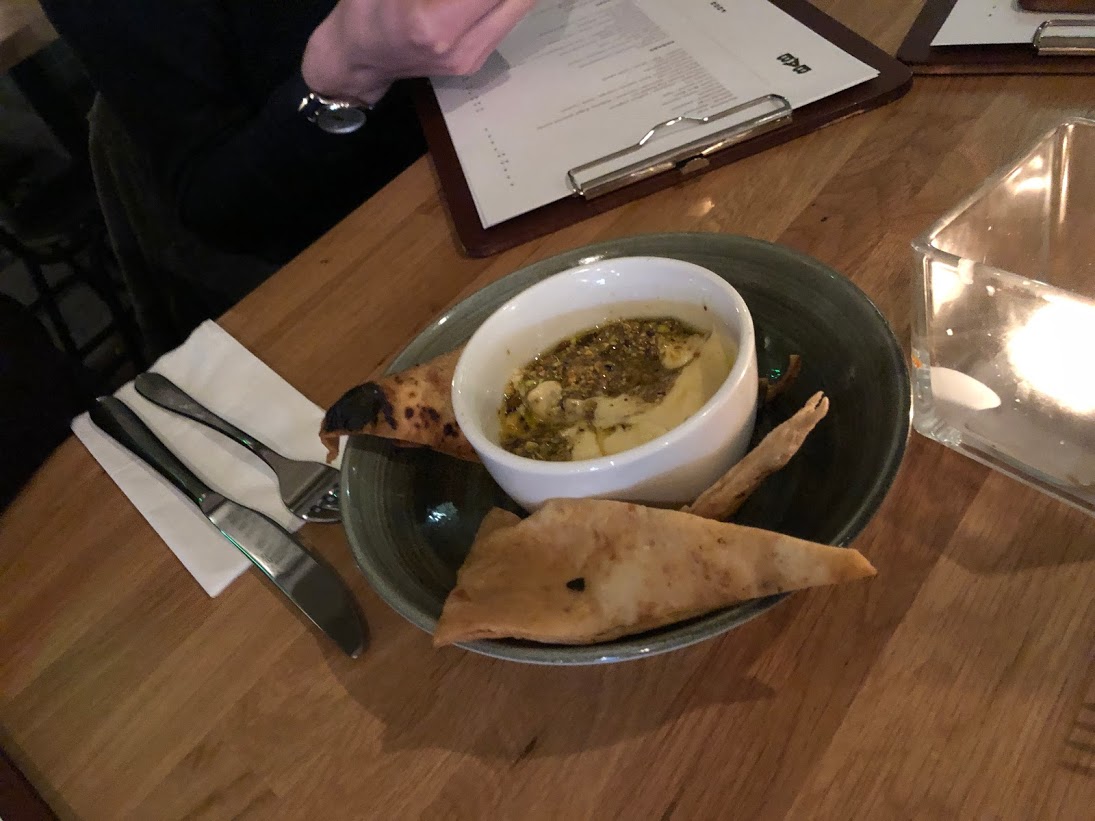 The kebabs all sounded good and it was a tough decision which one to go for. Was tempted by the monkfish one but that was sold out. Ended up sharing a kebab – we each got a kebab and cut in half. So shared the beef cheek one and the hanger steak one.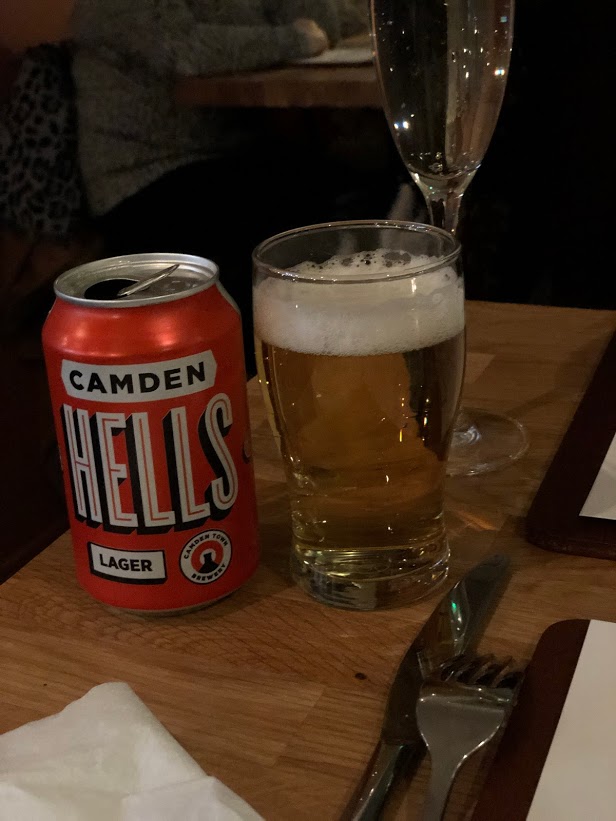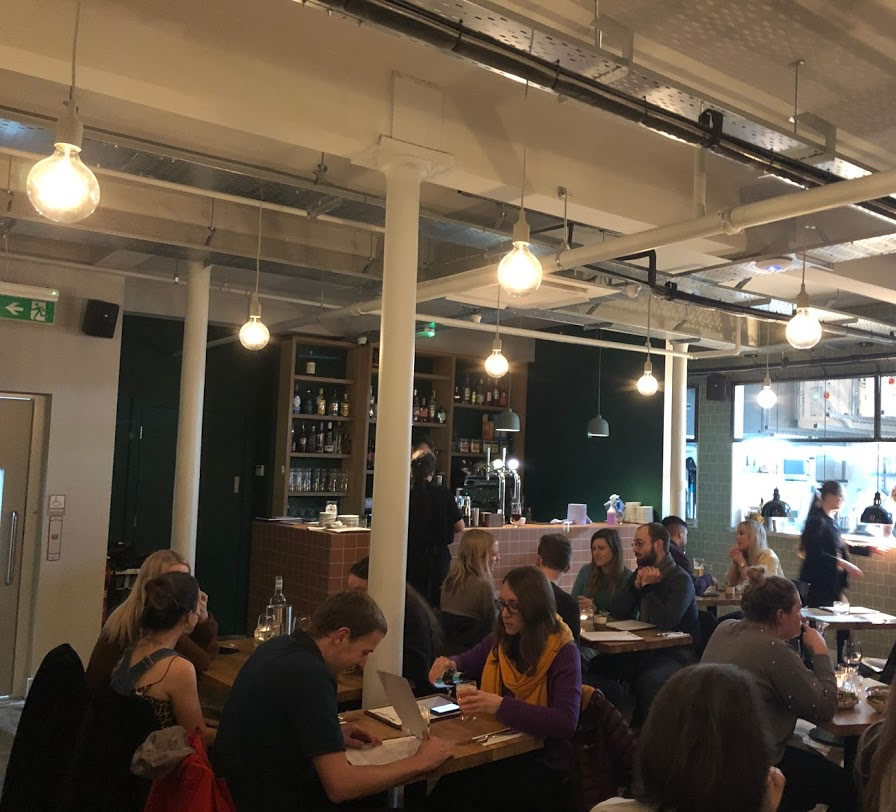 We also got some fries "for the table". So got Greek Fries and Paprika Fries. Greek Fries are fries with tzatziki, feta, olives and chilli sauce. Paprika Fries are simpler – just fries with paprika seasoning.
The kebab tasted delicious. Amongst the group, I think some had the pork souviaki one and someone had the lamb adana one and everyone enjoyed the food. Even better than the kebab was 30% off.
Looking forward to going again and try more of the kebabs!
Website: https://babnq.co.uk
Twitter: https://twitter.com/bab_mcr