Mash Tun (Manchester) – Review
Mash Tun opened relatively recently so it was on my list to try. I had not had too much about it but liked the idea of lots of different types of sausages combined with different type of mash (plus different types of gravy).
I went to Mash Tun with couple friends the other week – we came on a Wednesday which was Open Mic night. We booked an early table (630) and then the thinking was by the time we had finished, the Open Mic night would have started – and depending how good it was we would stay (or go).
I went for the Pork & Marmalade sausage with the crispy potato skins & spring onion mash. All with cider, white onion and apple gravy. Overall it tasted pretty good. On top of it all was what I think was "sweet potato" shavings – added a bit of crispy texture to the dish. The sausages were sourced from the Butcher's Quarter butcher in Northern Quarter BUT unfortunately they have recently closed 🙁 According to the person who served us, the plan is for them to make the sausages in-house from now on.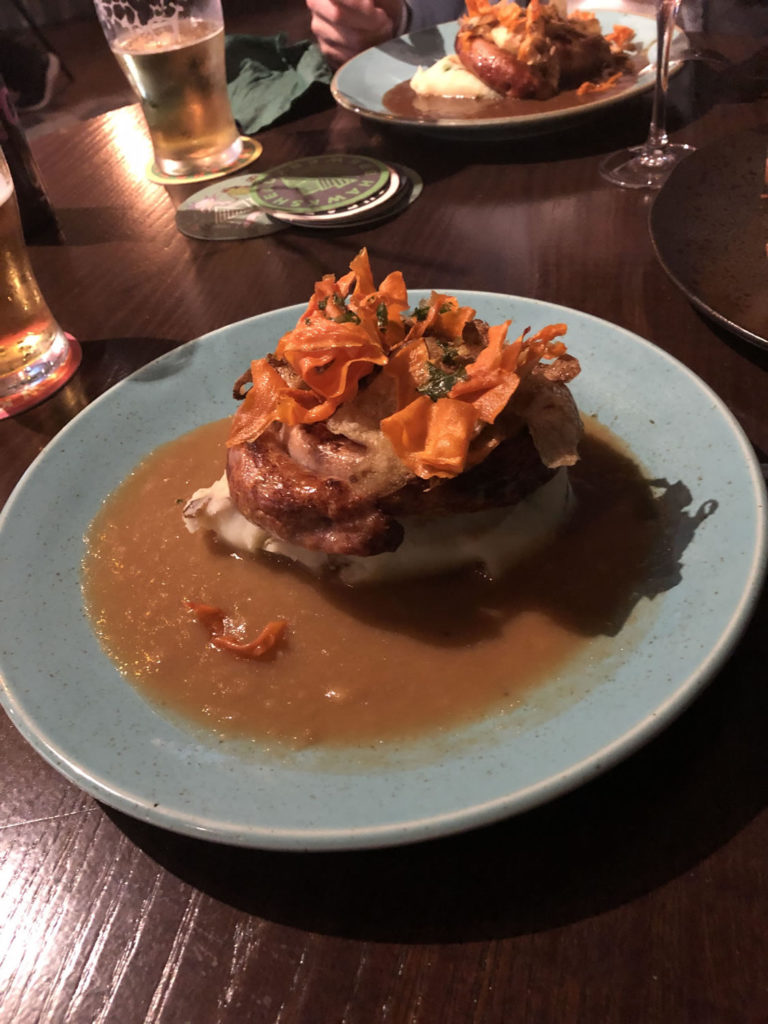 As well as the sausages, mash and gravy on the menu, they have few other dishes including burgers, pork belly, curry, steak. One of my friends went for the beef burger which he said tasted pretty good.
Check their web site for the latest menu – I think the menu with smaller plates/bigger plates was different in the restaurant to the one on the web site. (9th July – Just looked at their web site and their is no link to the menu?)
Mash Tun also have lots of beers on tap/cask so plenty of options if you like beer.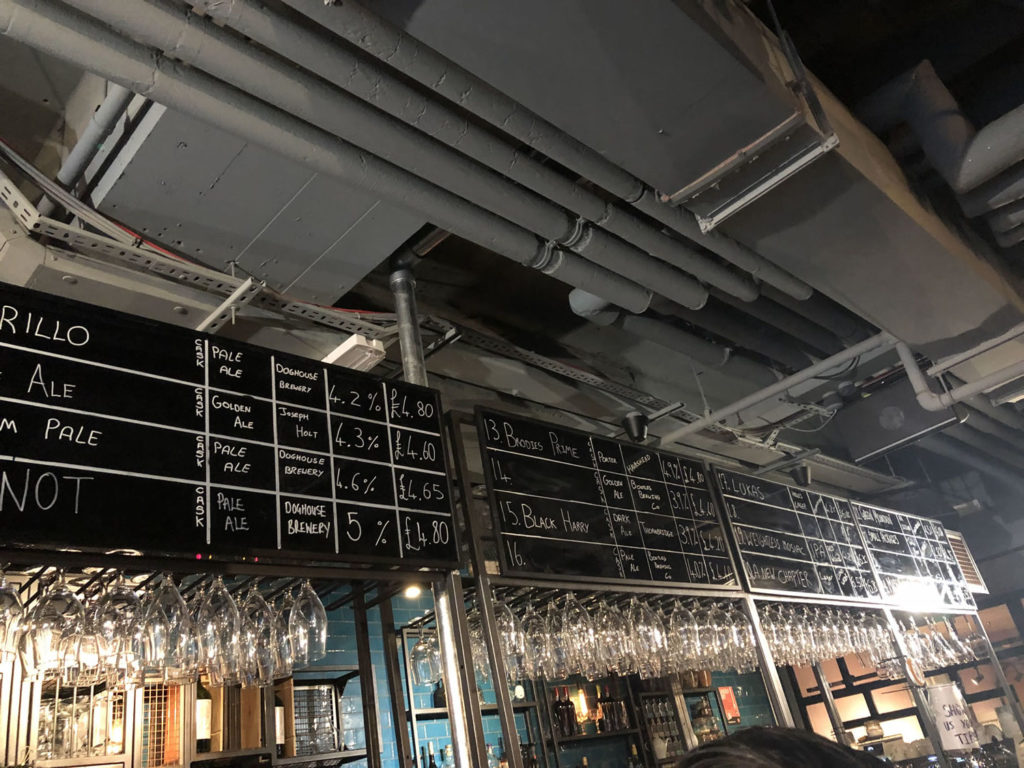 As mentioned, it was Open Mic night when we went. We stayed for a few songs – they sounded not bad. I think someone said they were work colleagues who would in nearby office. Mash Tun actually has live music on other days throughout the week.
One thing worth mentioning about Mash Tun is that the restaurant it used to be was Grafene. Grafene was a fine dining type restaurant so having a place which does "gastro" type food with lots of beer on tap and live music is very different. I never went to Grafene but it seems they have not changed several things. So it has a feeling like its a bit half way between fine dining and a "gastro" place. They have changed some things and not others. So the booths are apparently the same (from Grafene) and the "tap room" looks to be what was previously a private dining room.
One thing which I believe has not changed at all is the toilets – which isn't a bad thing as the place has a relatively nice "fancy" toilet!
Mash Tun has been open about 2 months so its still new so maybe once its been established a bit longer, they will tweak some things
Web site: https://mashtunmcr.co.uk/