GB Pizza Co (Great British Pizza Company), Didsbury – Review
Went to GB Pizza Co in Didsbury last night (they also have a location in Margate) and had a delicious pizza. We went on Monday because every main pizza on Monday (in the Didsbury location) is just £5. They also have some other offices: Wednesday is buy one get one half price. And Monday to Thursday, 12-5pm: all main menu pizzas are just five pounds. (Thats what it says on their web site, but I think I read it as 12-4pm while in restaurant so you may want to double check with them).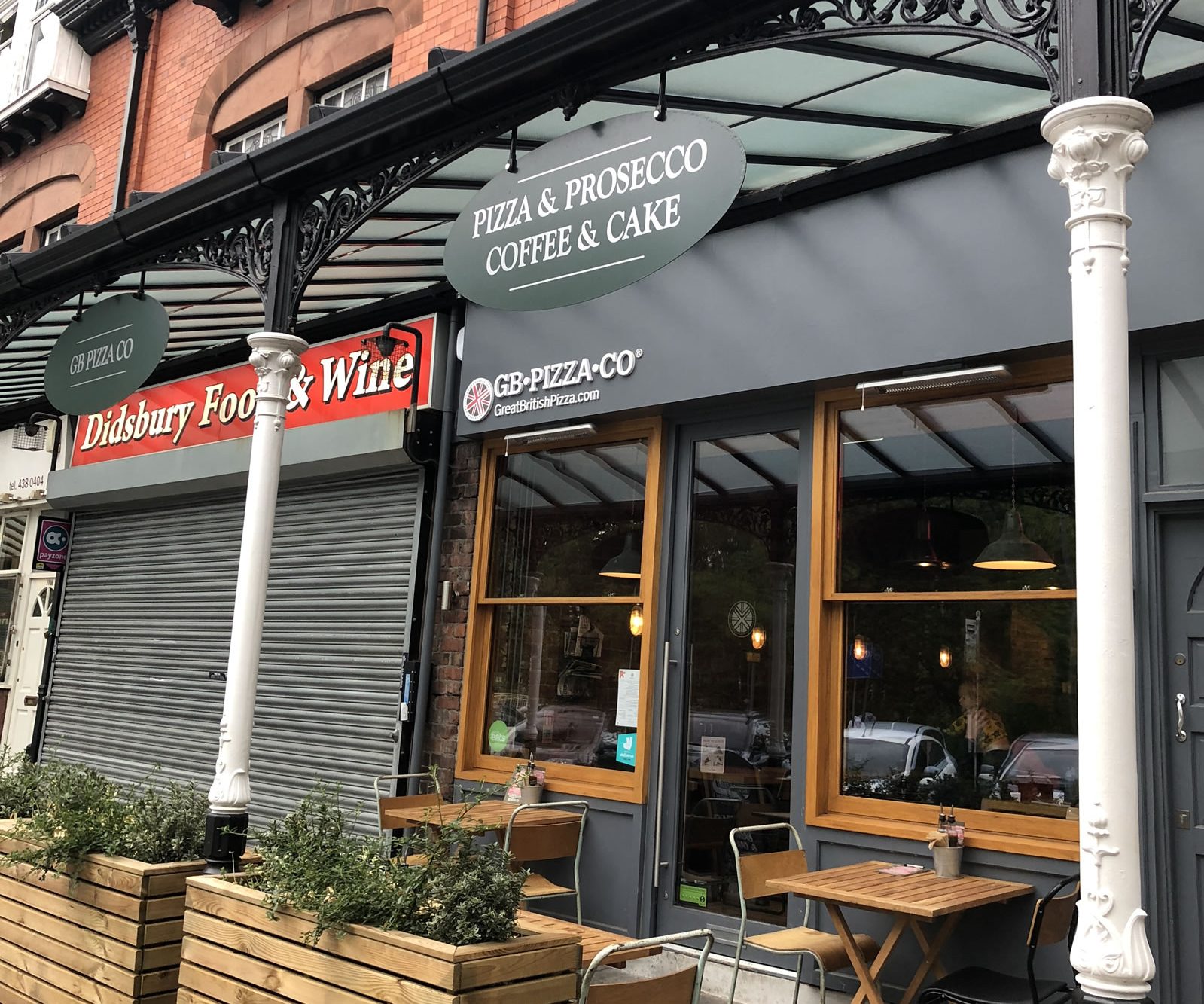 The restaurant is conveniently located very close to the West Didsbury tram station. The location on Google Maps is a little bit too far down the road – GB Pizza Co is located on the right side of a group of shops and other restaurants.
While waiting for a couple people to arrive, we ordered some cheesy garlic bread – although by the time it arrived everyone had arrived. The garlic bread was OK – it was VERY hot. For sure it had come direct from the oven! So be careful not to burn your mouth or fingers!!
Took a while to decide what pizza I wanted (menu below). Quite a few sounded good. In the end I went for the Moon's Green mushroom & truffle salami, roasted garlic and white onion pizza. 🍕🍄 It was delicious!! Never had a pizza with white onion on it but I love onions so loved it!! The pizza was a very thin base – really thin (and crispy).
I think its one of the best pizzas I have ever had! As good as the lovely pizza I had from Honest Crust the other day. (And of course Rudy's is really good too – but this pizza from GB Pizza Co may be a bit better!).
GB Pizza Co has been recommended by many included The Good Food Guide, Time Out and the Observer Food Montlhy Awards – and I can see why!! 🙂
When you want to pay, you need to go up to the bar. We asked for the bill and that came to the table. But then it was not clear if they were going to come back and we pay them or go to the bar. I think they need to mention when giving the bill and/or write it on bill or menu that you pay at the bar. So we ended up for a good few minutes just sitting and waiting!!
So I would recommend coming to GB Pizza Co! (They are also on Deliveroo).