Five Guys – Review
Been meaning to try out Five Guys for ages. Heard mixed things about it. First heard about them when I was in London years ago and it happened to be when they had just opened a restaurant there and there was a huge queue.
When they first came to Manchester it was in the Trafford Centre which I am rarely in. A couple times I have been, walked passed it and tempted. Looked at menu and it seemed expensive for a "fast food" burger (with drinks and fries it was about £13 or something like that). In the US, Five Guys is more like a fast food restaurant like McDonalds with the price being similar – price here in the UK is approaching "proper" restaurants.
At the start of 2017 they opened restaurant in Arndale Centre so closer to me. I also heard from someone that the "Little Burgers" they sell are a decent size so the price of things doesn't seem too bad.
I do like how you can have lots of different toppings so lots of options, did like that you could see the kitchen and see your burger being made.
So I went for the Little bacon cheeseburger and some fries. Burger was OK. You get a lot of fries – had food to takeaway and loads of fries at the bottom of the bag. That is not a complaint! 🙂 I went for the cajun style fries which had a bit of a kick to them – they tasted pretty good.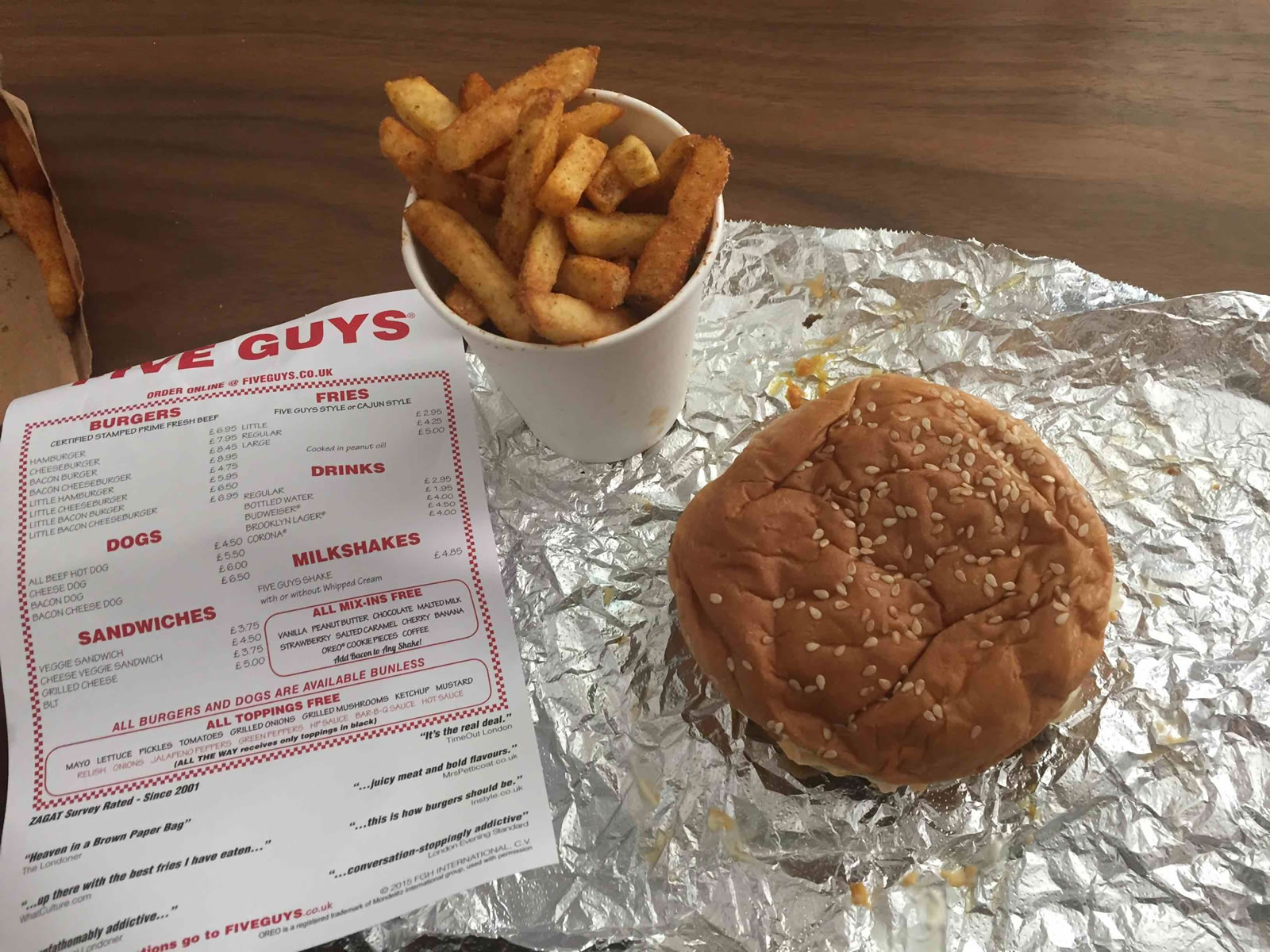 So overall, its OK. Better than McDonalds but its far from being best burger in Manchester.
Here is the menu (this is from August 2017 so prices may have changed):