Cold Feet filming
Randomly came across the filming of Cold Feet the other day. Walked out of my building and then there was a sign about filming and some big lights. There is always a decent chance if filming is happening in Manchester that its Cold Feet – and it was.
When I walked passed later on, they were actually filming (just setting up before) and all the actors and extras were there. Not just 1 or 2 of the main actors but actually all the main actors/characters 🙂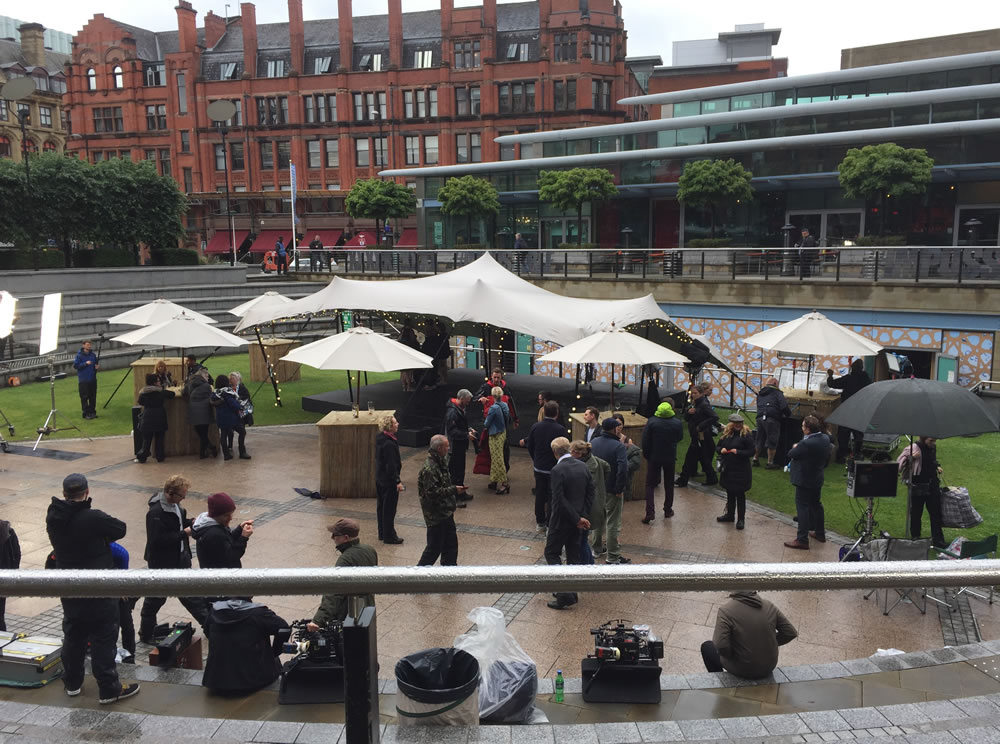 Spotted James Nesbitt, John Thomson, Fay Ripley, Hermione Norris and Robert Bathurst. Also spotted Leanne Best who has in the most recent season.
I believe it was the last day of filming. I think I read it somewhere and saw online a photo they all took of all the cast and crew – had the look/feel of a shoot wrapping. Also, without any potentially spoilers, the scene could potentially be the setting of the final episode – certainly if all the major characters were there.
Can't wait for the new season of Cold Feet. It was great that it came back after so many years and it was still excellent.