Beastro review (soft launch)
Excellent. I was lucky enough to go to the soft launch of Beastro – and also sat at the chefs table. It was good to be close to the action and see what was happening in the kitchen. It all looked great.
We got to sample a few different starters and they all tasted good. Some of the things we sampled were the cod cheeks (yum), Lancashire leek and cheese crumble and also something not on the menu – some ham hock bon bons.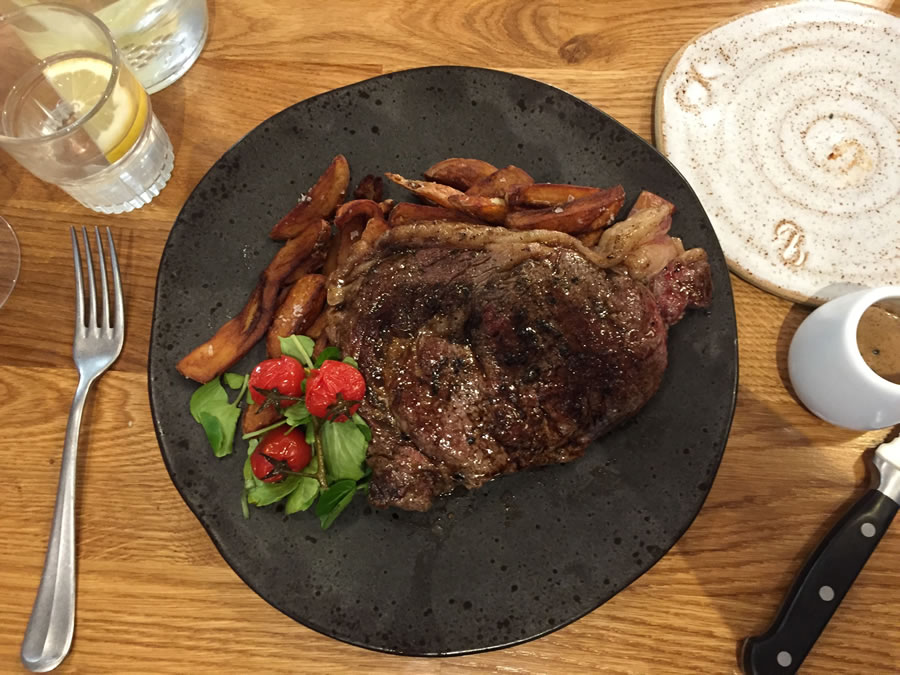 For mains, I went for the steak – of course!! 🙂 But got to try a bit of the chicken and leek main disk – a little sample. Tasted really good. Back to the main I actually had which was a 30 day aged sirloin steak. Tasted good, juicy.
For dessert, I went for the Not Terry's, It's Ours! "Orange & Chocolate". Like a deconstructed chocolate and orange dessert – lovely chocolate, honeycomb and orange peel – not sure what you call whats been done to the orange peel.
Overall a good night, maybe a tiny little negative things but it was a soft launch so taking that into consideration.
Check out the Beastro web site for their menu – and book a table! They are on the usual social media networks also – worth checking out their Instagram but not when you're hungry.